We'll feel their impact for generations to come.
When you're asked to think of vital Black American civil rights leaders, it's likely that Dr. Martin Luther King, Jr., instantly comes to mind—and why wouldn't he? Throughout the 1950s and 60s, the civil rights hero was an unparalleled pillar of strength for African Americans in the nonviolent fight toward equality and the end of legal segregation in the United States. It's clear that understanding his work—from his arrests to his demonstrations to his unforgettable words of wisdom—is key to having a clearer picture of American history.
But he's not the only figure we should actively learn about. Many figures preceded him, stood beside him, or came after him and toiled in his memory, making it their priority to fight for the freedom of all Black Americans against all odds. Although you may recognize a few of these names from the pages of your history books or Black History Month lessons, others may turn out to be welcome discoveries—like hidden figures of our time. You may already know the rest as critical voices of the present moment who work to ensure we'll never forget that #BlackLivesMatter. While their collective work spans various decades, they all have something in common: We'll continue to feel their impact for generations to come.
Here are some highlights from the illustrious careers of numerous civil icons, including: W.E.B. Du Bois, Dorothy Height, John Lewis, Ibram X. Kendi, and Ruby Bridges.
1
Ida B. Wells (1862-1931)
As a dedicated journalist and feminist, Ida B. Wells used investigative reporting to shed light on the horrors of the lynching of Black Americans in the Jim Crow South. According to The Guardian, her work contradicted the common accepted belief that only rapists and other criminals were killed, rather than just victims of racism. Wells was also a cofounder of the NAACP and worked alongside Susan B. Anthony during the women's suffrage movement.CHICAGO HISTORY MUSEUM//GETTY IMAGES
2
Mary Church Terrell (1863-1954)
A graduate of Oberlin College, Mary Church Terrell used her status as a member of the upper-class Black community to promote the advancement of her people through activism and education. A former slave, Terrell's father was one of the South's first Black millionaires, according to the National Women's History Museum. Terrell cofounded the National Association of Colored Women and the NAACP.STOCK MONTAGE//GETTY IMAGES
3
W.E.B. Du Bois (1868-1963)
W.E.B. Du Bois was a sociologist, historian, and editor who cofounded the NAACP in 1909. In addition to serving on the board of directors, and as a director of publicity and research, the Harvard graduate was also founder and editor of its magazine The Crisis. Through the publication, he influenced readers with ideals that were considered radical at the time. He advocated for protests and challenging of the societal norms that kept Black Americans segregated from their white counterparts. He encouraged integration and Black nationalism, values that were in direct opposition to the more conservative civil rights leader Booker T. Washington.BETTMANN//GETTY IMAGES
4
A. Philip Randolph (1889-1979)
As a trade unionist and passionate civil rights advocate, A. Philip Randolph created the first successful Black trade union and led them to (reluctant) acceptance into the American Federation of Labor. For much of his career, Randolph fought for equal trade opportunities for Black people. In regards to the ability of African Americans to partake in federal government employment and contracts, he vowed to President Franklin D. Roosevelt that he'd lead thousands in a protest in Washington, D.C., if they didn't receive equal treatment, resulting in the POTUS signing an executive order that banned discrimination in defense industries and at the federal level. Randolph also founded the League for Nonviolent Civil Disobedience Against Military Segregation, which inspired President Harry Truman to sign an executive order that forbade segregation in the military. He was also a director for 1963's March on Washington.BETTMANN//GETTY IMAGES
5
Ella Baker (1903-1986)
Ella Baker was a field secretary and branch director for the NAACP, and cofounded an organization that raised money to fight Jim Crow laws. She was also a key organizer for Martin Luther King Jr.'s Southern Christian Leadership Conference. But her passion was the Student Nonviolent Coordinating Committee, which she founded to prioritize nonviolent protest. She also helped to organize the 1961 Freedom Rides, and aided in registering Black voters.AFRO NEWSPAPER/GADO//GETTY IMAGES
6
Pauli Murray (1910-1985)
Pauli Murray was an author, lawyer, women's rights activist, the first Black person to earn a Doctor of the Science of Law degree from Yale, and the first Black woman to be ordained an Episcopal priest. Many of Murray's essays, poems, and books ("Negroes Are Fed Up," Dark Testament, States' Laws on Race and Color) were essential, foundational works of the civil rights movement. Murray cofounded the Congress of Racial Equality and the National Organization for Women in 1966 alongside many noted feminists of the time, and was appointed to President John F. Kennedy's Committee on Civil and Political Rights
*Based on her journey with gender identity, The Pauli Murray Center uses s/he and they/them pronouns when discussing Pauli's early life years and she/her/hers when speaking on Pauli's later life. Read more on this decision on their website.BETTMANN
7
Bayard Rustin (1912-1987)
Bayard Rustin's lifelong commitment to nonviolence was at the root of his leadership in activism, as he's credited with organizing many mass civil rights demonstrations, including 1957's Prayer Pilgrimage to Freedom and 1963's famous March on Washington. Rustin was openly gay, a taboo fact at the time that did not deter Martin Luther King, Jr., from valuing Rustin as an important adviser. He assisted King through the Montgomery bus boycotts and the creation of the Southern Leadership Conference, while also deepening King's knowledge of nonviolent tactics that would become a pillar of the renowned leader's legacy.PATRICK A. BURNS//GETTY IMAGES
8
Jo Ann Robinson (1912-1992)
As a professor at Alabama State College and president of Montgomery's Women's Political Council, Jo Ann Robinson made desegregating the city's buses her priority. And though she was already laying the foundation for a boycott, it was Rosa Park's arrest for refusing to give up her seat in the front of the bus that officially sparked Robinson to initiate action. What started as a one-day boycott turned into a months-long fight led by the Montgomery Improvement Association (MIA), with Martin Luther King, Jr., as its president. Robinson was a prominent leader behind the scenes of the MIA, largely contributing to the U.S. Supreme Court's 1956 ruling that segregated buses were unconstitutional.
9
Dorothy Height (1912-2010)
After becoming president of the National Council of Negro Women (NCNW), Dorothy Height served in the position for 40 years, making her one of the most trusted and leading voices for Black women during the civil rights movement. It was during this time that she advocated for criminal justice reform and was vocal about the tragedies of lynching in the South. The Women's History Museum credits her exemplary organizing skills as a way that she earned the trust of the likes of Eleanor Roosevelt, President Lyndon B. Johnson, Martin Luther King, Jr., and President Dwight D. Eisenhower. And as a leading organizer, Height was also welcomed on the speaker' s stage at the 1963 March on Washington, representing the only women's group involved in the demonstration. In 1994, she was honored with the Presidential Medal of Freedom, and in 2004, she was given the Congressional Gold Medal.
10
Rosa Parks (1913-2005)
Rosa Parks's name is synonymous with the peak of the American civil rights movement. It all stems from December 1, 1955, in Montgomery, Alabama, when Parks refused to give up her seat at the front of the bus to a white passenger. Despite being arrested and jailed, her bravery sparked the famous Montgomery Bus Boycott, which led to the segregation of buses being deemed unconstitutional. But her activism did not begin with that fateful day. At the time, Park had a passion for social justice and was the secretary of the Montgomery chapter of the NAACP. She was awarded the Presidential Medal of Freedom by Bill Clinton in 1996 and was given the Congressional Gold Medal in 1997. Following her death in 2005, Parks became the first woman to lie in honor in the Capitol Rotunda.BETTMANN//GETTY IMAGES
11
Whitney Young (1921-1971)
Beginning in 1961, the World War II veteran was the executive director of the National Urban League for 10 years, where he developed relationships with white politicians to influence public policy to benefit the Black poor and working class. He was a trusted adviser for presidents John F. Kennedy, Richard Nixon, and Lyndon B. Johnson. According to Clark Atlanta University, Young coauthored Johnson's "War on Poverty" legislation.CBS PHOTO ARCHIVE//GETTY IMAGES
12
Malcolm X (1925-1965)
After he converted while in prison for robbery, Malcolm X's Islamic faith was the foundation of his social justice advocacy. As a prominent leader and voice in the Nation of Islam, Malcolm X preached ideals of Black nationalism and independence by tapping into the anger and frustration that resulted from years of racism and segregation. He was vocal about disagreeing with the nonviolent tactics of the mainstream civil rights movement led by Martin Luther King, Jr., insisting that white people were innately evil and Black people were superior. His words fueled the Black Power movement in the 1960s and 70s. However, two years before his death, he broke from the Nation of Islam, and, in 1964, converted to Sunni Islam. He softened his more extreme views and formed the Organization of Afro-American Unity in hopes of globalizing the Black American fight.
13
Julian Bond (1940-2015)
Morehouse graduate Julian Bond was a prominent and outspoken figure of the civil rights movement. While a student at the HBCU, he cofounded the Student Nonviolent Coordination Committee (SNCC) alongside John Lewis. The SNCC was opposed to the Vietnam War and repeatedly directed the national media's attention to the racist treatment of Black Americans in the South. Bond was a member of the Georgia General Assembly for 20 years and elected to the Georgia House of Representatives in 1965. However, he was blocked from the seat by white members of the House who saw him as disloyal for opposing the war in Vietnam. A year later, the Supreme Court ordered him to be seated on the grounds of freedom of speech. He held the position for six terms. The statesman was also the cofounder of the Southern Poverty Law Center and chairman of the NAACP.RAY MICKSHAW//GETTY IMAGES
14
John Lewis (1940-2020)
John Lewis—the man who coined the term "good trouble"—was a pillar for social justice and a staunch advocate for nonviolent civil rights demonstrations. According to Encyclopedia Britannica, Lewis was arrested and multiple times in the Jim Crow South for organizing sit-ins at segregated lunch counters and participating in the 1961 Freedom Rides. Dubbed one of the "Big 6" of the civil rights movement (the others include Martin Luther King, Jr., A. Philip Randolph, Roy Wilkins, James Farmer, and Whitney Young), Lewis was the youngest speaker and organizer of the March on Washington. He also led the march from Selma to Montgomery, Alabama, and the crossing of Edmund Pettus Bridge, known as "Bloody Sunday," as state troopers brutally attacked marchers. Lewis suffered a fractured skull, and the events influenced the passing of the Voting Rights Act, which Lewis remained a staunch supporter of until his last days. In 1986, he was elected to the House of Representatives in Georgia's 5th district. It was a position he held until his death in 2020. The politician was also a recipient of the Presidential Medal of Freedom, awarded to him by Barack Obama in 2011.THE WASHINGTON POST//GETTY IMAGES
15
Ernestine Eckstein (1941-1992)
As a Black woman and a lesbian, Ernestine Eckstein was a leading supporter of both civil and LGBTQ rights in the 1960s and 70s. She worked with the NAACP and was a member of CORE, but her most influential position was as vice president of the New York chapter of Daughters of Bilitis, which was the first center solely for lesbians in NYC. Eckstein also participated in the earliest picket line protests for gay rights in the country. There are photos of her demonstrating in 1965 in front of the White House as the only person of color in attendance.
16
Marsha P. Johnson (1945-1992)
Marsha "Pay It No Mind" Johnson is known to many as the leader of the gay liberation movement. She led an uprising after members of the LGBTQ community were harassed at at the Stonewall Inn by members of the NYPD in 1969. Johnson was a successful drag queen and used her influence to lift up others, creating the Street Transvestite Action Revolutionaries in 1970, an organization that worked to find housing for homeless transgender youth.NETFLIX
17
Phil Wilson
After being diagnosed with HIV in 1987 and seeing his partner die of AIDS just two years later, Wilson made it his mission to spread awareness and education of the disease during a time where very little was known. He was the AIDS coordinator for the city of Los Angeles and the director of policy and planning for AIDS Project Los Angeles, and founded the Black AIDS Institute in 1999 to ensure education surrounding prevention and treatment would reach communities in need through policy. In 2010, Barack Obama appointed Wilson to his President's Advisory Council on HIV/AIDS (PACHA). Wilson retired from his post as president and CEO of the Black AIDS Institute in 2018.LEON BENNETT//GETTY IMAGES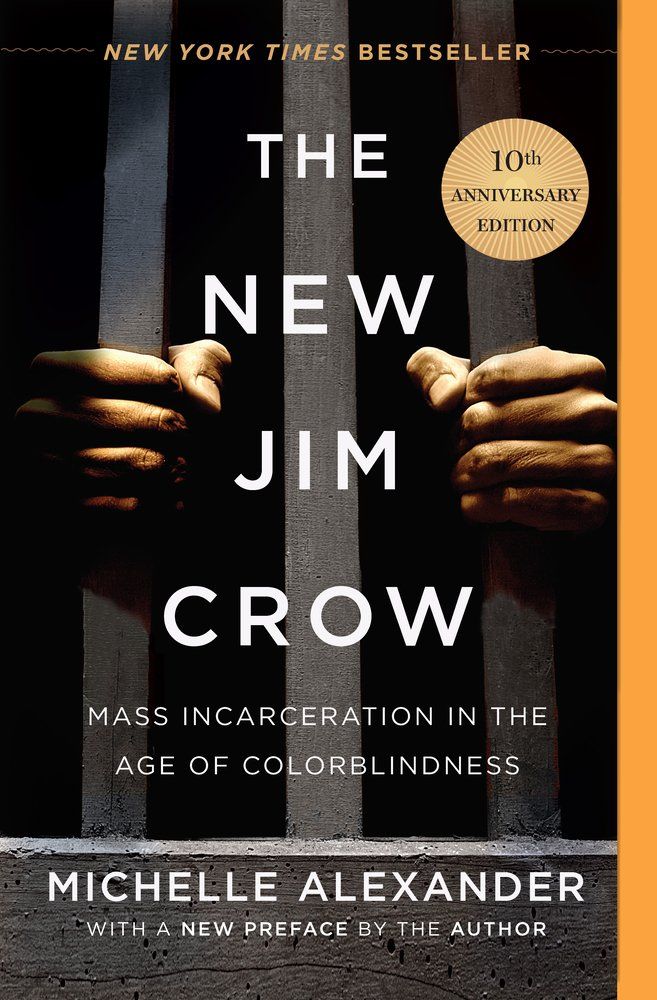 18
Michelle Alexander
With the publication of her 2010 bestselling book, The New Jim Crow, Michelle Alexander helped to change the way race and criminal justice were discussed in America. Her argument? Mass incarceration and the disproportionate arrest of Black people were the country's new, legal ways to keep segregation and inequality alive. Alexander is also a Stanford graduate, a civil rights lawyer, and an educator, and was director of the Racial Justice Project for the ACLU of Northern California. She is currently a visiting professor at Union Theological Seminary.
19
Tarana Burke
As a community organizer and activist, Tarana Burke is known to many as the founder of the #MeToo movement, putting a hashtag behind the often untold stories of victims of sexual assault. Though Burke had developed #metoo years before through her nonprofit, JustBe, Inc., it became a cultural movement when thousands used it on social media during 2017's Harvey Weinstein sex abuse scandal. That same year she was named Time magazine's Person of the Year.GILBERT CARRASQUILLO//GETTY IMAGES
20
Lateefah Simon
Based in Oakland and the Bay Area, Simon has earned national recognition as a civil rights advocate since becoming the youngest person ever to receive the MacArthur Foundation "Genius" Award in 2003. After the tragic police killing of Oscar Grant, Simon was elected to the Bay Area Rapid Transit Board of Directors and is now president. In this position, she influences policy through the lens of racial justice. Simon was also executive director of the Lawyers' Committee for Civil Rights of the San Francisco Bay Area, and led San Francisco's reentry anti-recidivism youth services division under Vice President Kamala Harris's time as district attorney.
21
Ibram X. Kendi
During the resurgence of the #BlackLivesMatter movement in the summer of 2020, many turned to Ibram X. Kendi's How to Be Antiracist in order to fully understand the impact of racism and implicit bias in America, and how to combat this institutionalized issue by practicing antiracism. A scholar, author, National Book Award winner, and historian, Kendi is the founding director of Boston University's Center for Antiracist Research, and previously served as the founding director of American University's Antiracist Research and Policy Center. In 2020, Time named him one of their 100 most influential people in the world.MICHAEL LOCCISANO//GETTY IMAGES
22
Patrisse Cullors, Alicia Garza, and Opal Tometi
These three women are the founders of Black Lives Matter. The organization, which was started in 2013 as a reaction to the acquittal of Trayvon Martin's murderer, has put a global name to the ever-evolving cultural movement that Black lives deserve the equal respect, human treatment, and level of livelihood experienced by their white counterparts. They act as an inclusive, nonviolent space to enforce these ideals on both a national and local scale through protest, policy, and social media campaigns. Cullors, Garza, and Tometi were each named on Time's 2020 most influential people in the world list.DAVID CROTTY//GETTY IMAGES
23
James Rucker
Originally a software entrepreneur, James Rucker cofounded Color of Change in 2005 alongside CNN contributor Van Jones in order to provide relief to victims of Hurricane Katrina. In the years since, Color of Change has evolved into a prominent online civil rights organization that serves as a resource for the Black community to use in order to mobilize government and corporations to fight against injustice. Rucker is also the board chair of the Leadership Conference Education Fund and serves on the boards of the Southern Poverty Law Center Action Fund and MoveOn.org.ROB KIM//GETTY IMAGES
24
Kristen Clarke
In 2021, Clarke became the first Black woman to lead the Justice Department's Civil Rights Division as the assistant attorney general for civil rights. The attorney and former member of the NAACP Legal Defense and Educational Fund was also president and executive director of the National Lawyers' Committee for Civil Rights Under Law. Throughout her career, she's advocated for fair housing, voting rights, gender equality, and more on behalf of Black Americans.THE WASHINGTON POST//GETTY IMAGES
25
Nekima Levy Armstrong
The Minneapolis-based Nekima Levy Armstrong is a civil rights attorney, former president of the city's NAACP chapter, and founder of the Racial Justice Network, a multiracial organization "committed to fighting for racial justice and building bridges across racial, social, and economic lines," according to its website. Armstrong was one the activists instrumental in organizing the country's first protests in George Floyd's name following his murder at the hands of former police officer Derek Chauvin, who was found guilty on three counts of murder.STEPHEN MATUREN//GETTY IMAGES
26
Brittany Packnett Cunningham
As a social justice leader, educator, and organizer, Cunningham was one of the key member of the Ferguson Uprising in response to the police killing of Michael Brown in Ferguson, Missouri, in 2014. She was a part of the Ferguson Commission, President Obama's Task Force on 21st Century Policing, and is founder of social impact firm Love & Power Works.CRAIG BARRITT//GETTY IMAGES
27
Roy Wilkins (1901-1981)
Wilkins was the executive director of the National Association for the Advancement of Colored People (NAACP) before stepping down in 1977. He was dedicated to nonviolence and prioritized using legal avenues to fight for change—like leading the NAACP during the successful Brown v. Board of Education case and more.
He was also one of the minds behind the March on Washington in 1963 and received the Presidential Medal of Freedom from President Lyndon Johnson in 1967.GETTY IMAGES
28
Thurgood Marshall (1908-1993)
President Lyndon Johnson appointed Marshall to the U.S. Supreme Court in 1967, making him the first African American person to assume this role (which he held for 24 years). He's also known for arguing and winning the case Brown v. Board of Education, which resulted in the Supreme Court ruling that segregation in U.S. public schools according to race was unconstitutional in 1954. ​The attorney won 29 of the 32 cases he argued at the U.S. Supreme Court throughout his career, and previously served as chief of the NAACP Legal Defense and Educational Fund in 1940.
CONSOLIDATED NEWS PICTURES//GETTY IMAGES
29
James Meredith
U.S. Air Force veteran James Meredith became the first Black student to integrate the University of Mississippi (a.k.a. Ole Miss) in 1962. But this achievement followed a string of tumultuous events, including: multiple registration attempts, opposition that led Meredith to take legal action, the involvement of the Supreme Court, and violent rioting on campus among hundreds of marshals, soldiers, and others (two "bystanders" died).BETTMANN/GETTY IMAGES
30
Ruby Bridges
At age 6, Ruby Bridges became the first Black student to integrate William Franz Elementary School—a white public school in New Orleans—in November 1960. Southern states had been opposing the 1954 Brown v. Board of Education ruling (which made segregation in public schools unconstitutional), but Louisiana was forced to integrate following a federal court order.
Angry onlookers jeered at Bridges as she walked by with the help of federal marshals on her first day, and white parents removed their kids from the institution. She was the youngest Black student to do this in the American South.
Norman Rockwell's famous 1963 painting depicts her groundbreaking walk on that first day. Decades later, President Obama paid tribute to Bridges at the White House in 2011.
Schools in states like California and Oregon observe Ruby Bridges Walk to School Day annually on November 14.NBC//GETTY IMAGES
Editorial Assistant
McKenzie Jean-Philippe is the editorial assistant at OprahMag.com covering pop culture, TV, movies, celebrity, and lifestyle. She loves a great Oprah viral moment and all things Netflix—but come summertime, Big Brother has her heart. On a day off you'll find her curled up with a new juicy romance novel.