42
Hawaiian Garlic Shrimp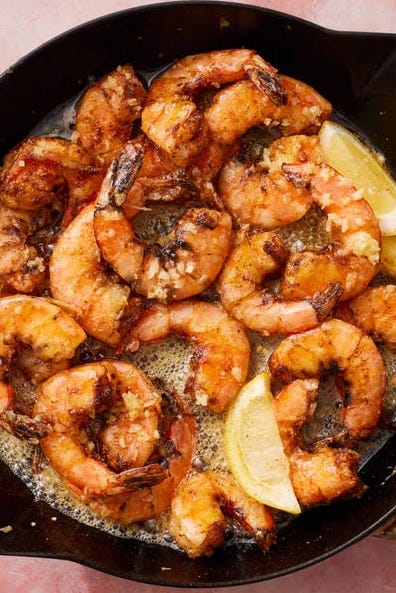 ERIK BERNSTEIN
This garlic lovers' spin on shrimp scampi was made famous by Giovanni's Shrimp Truck on Oahu. Tossing the shrimp in rice flour helps them take on a delicately crunchy texture, but all-purpose flour will work in a pinch.
Get the Hawaiian Garlic Shrimp recipe.
43
Tex-Mex Meatballs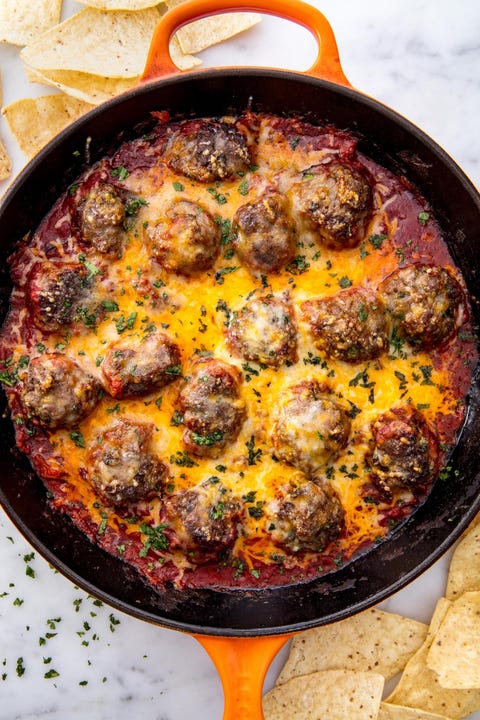 ETHAN CALABRESE
Pro tip: These Tex-Mex-inspired meatballs make a killer sub. Throw them on a hero roll with extra sauce and melt some cheddar on top, or turn it into a meal with some rice or pasta instead.
Get the Tex-Mex Meatballs recipe.
44
Sheet Pan Chicken Fajitas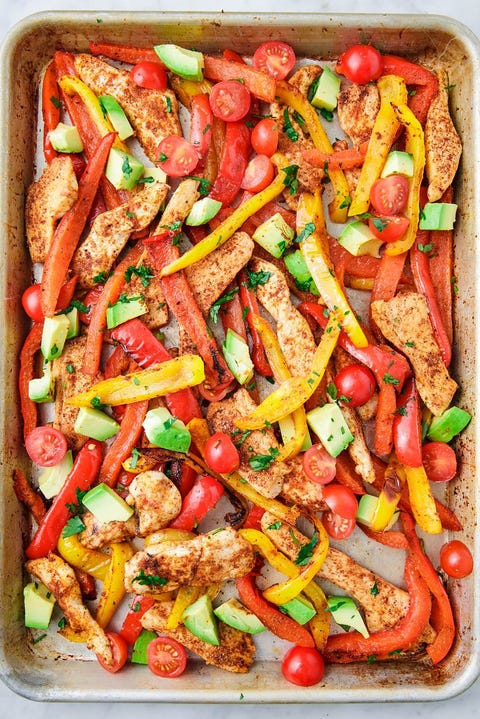 CHELSEA LUPKIN
For these fajitas you simply toss all of the ingredients in an easy marinade of oil and taco spices like cumin and chili powder and then bake it all together on a sheet pan (for just 20-25 minutes). Just add tortillas and you're good to go!
Get the Sheet Pan Chicken Fajitas recipe.
45
Baked Spaghetti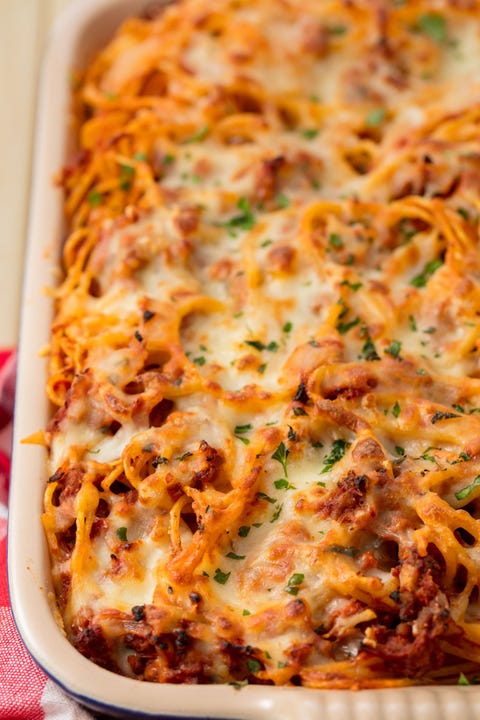 ETHAN CALABRESE
Why make baked spaghetti instead of regular ol' spaghetti with meat sauce, you ask? It's ALL about that melty layer of cheese on top! If you prefer, slice some fresh mozzarella to finish it off instead.
Get the Baked Spaghetti recipe.
46
Chipotle Chicken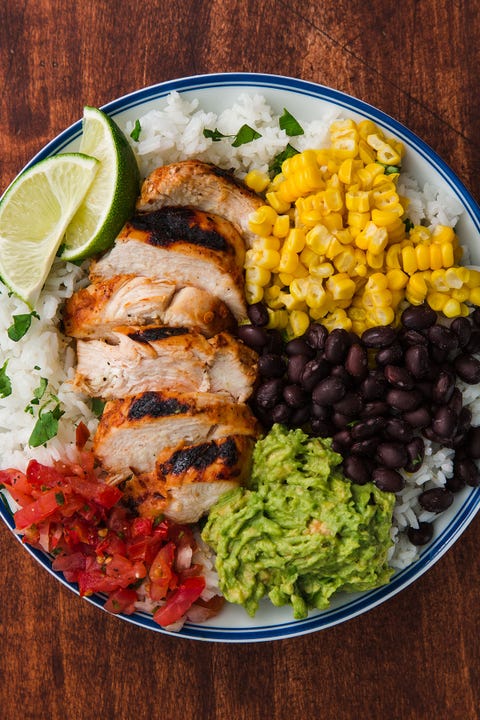 PARKER FEIERBACH
No matter where you stand on Chipotle, there's one thing we can all agree on: the chicken is darn good. We love a good copycat recipe and this one is spot on. The chipotle pepper and adobo sauce lends that authentic Chipotle taste we long for, and bonus? Guac isn't extra if you make it at home!
Get the Copycat Chipotle Chicken recipe.
47
Cilantro Lime Chicken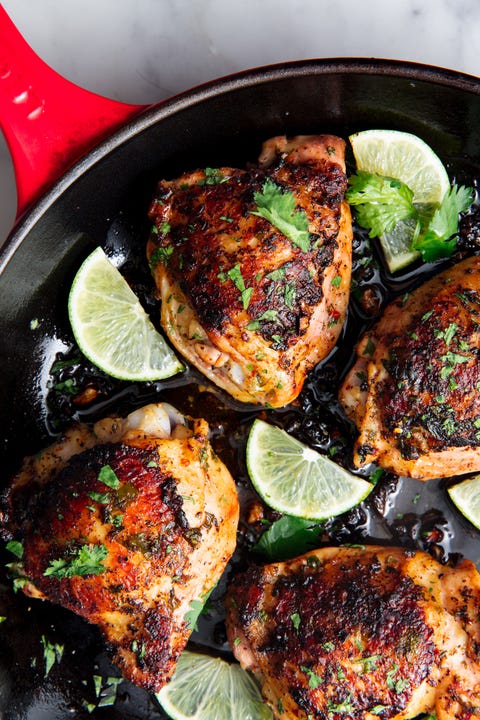 PARKER FEIERBACH
Cilantro and lime is a classic duo that we can't get enough of. Serve this with our cilantro lime rice if you can't either.
Get the Cilantro-Lime Chicken recipe.
48
Baked Penne Alla Vodka with Turkey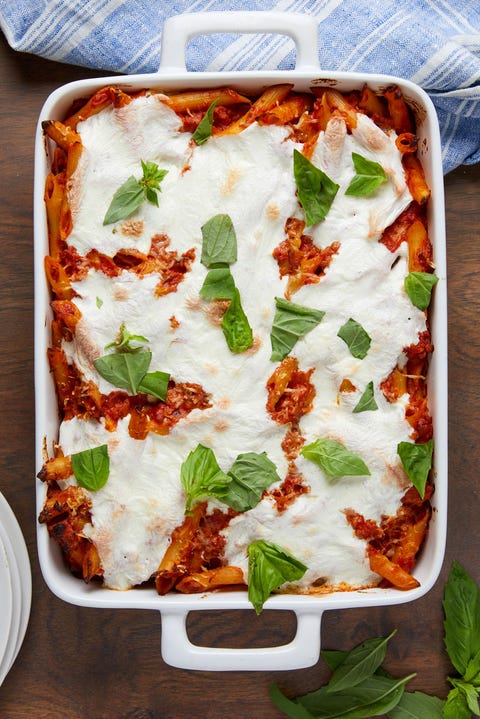 LUCY SCHAEFFER
There is nothing quite as comforting as a baked pasta dish. The sides get a little crispy and the topping of melty cheese is to die for. Here we changed up the classic penne alla vodka by adding in ground turkey. The result is a creamy pasta that satisfies every carb craving possible with a little extra boost of protein.
Get the Baked Penne Alla Vodka with Turkey recipe.
49
Creamy Tuscan Chicken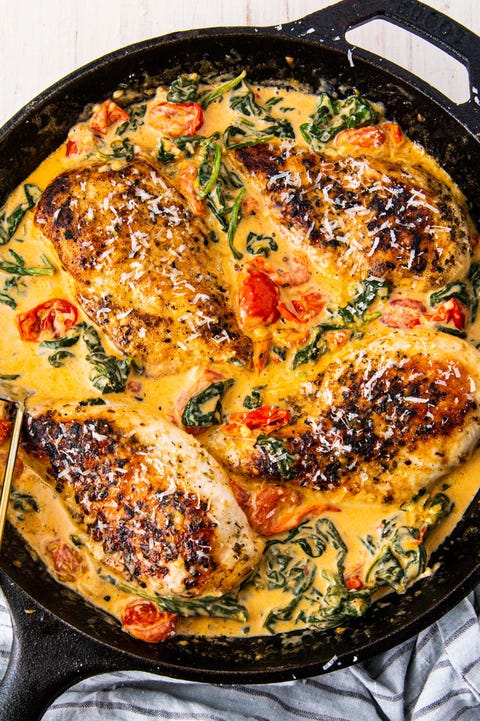 EMILY HLAVAC GREEN
Be sure to have some crusty bread on hand, because this sauce is KILLER. And don't skip the suggested lemon wedges — the bit of acid helps cut through all the cream!
Get the Creamy Tuscan Chicken recipe.
50
Garlicky Spaghetti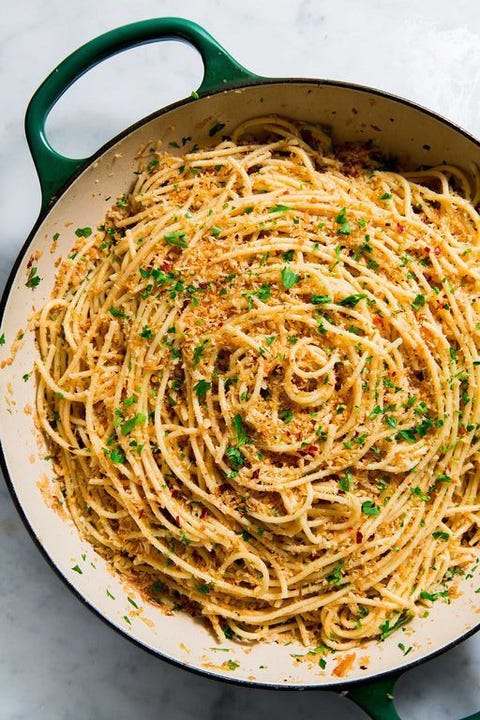 PARKER FEIERBACH
One bite and you'll forget that all you needed to pull off this fancy-tasting dish was garlic, lemon, and a fresh herb (parsley, basil, or chives all work, so use your favorite!).
Get the Garlicky Spaghetti recipe.
51
Turkey Casserole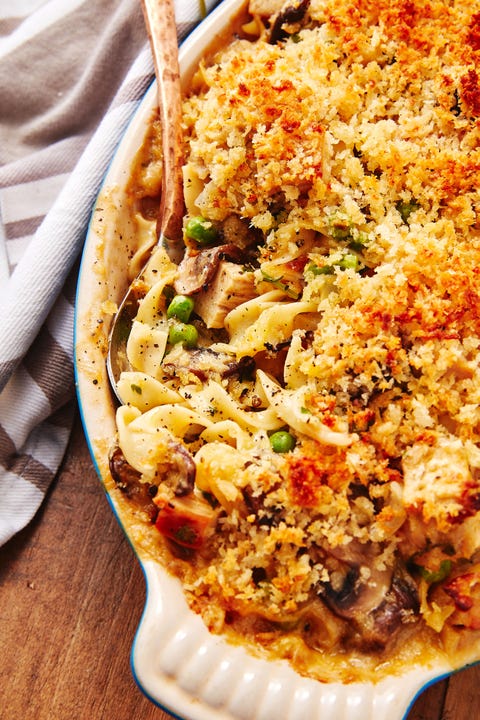 PARKER FEIERBACH
After Thanksgiving is all said and done, we usually end up with more leftover turkey than any one Thanksgiving sandwich can handle. This casserole is a great way to use it up (as well as any lingering veggies.) The buttery crumb topping is everything.
Get the Turkey Casserole recipe.